About us !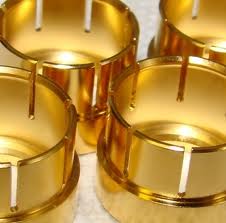 Precision Plate Ltd. was established in 1975 to supply high-end metal finishes to Military electronics manufacturers.
Our customer base now includes Automotive, Commercial, Nuclear and Aerospace industries.

We operate in a 16,000 square foot owned facility.

Precision Plate Ltd. has continued to enhance their qualifications and certification and are recognized as a World Class supplier of precious metal electroplating.

Our many strengths include a highly skilled and seasoned production team, hands-on owner/manager involvement in the daily operations and a passion to service the customer needs.
With a staff of 20, Precision plate Ltd. is able to respond quickly to changing customer needs, while not  sacrificing the personal attention required to ensure that our rigorous quality standards are always met.

Send us your most challenging production items and let us demonstrate our ability to make it right the first time, and every time.